Best Lead Generation Companies of 2022
High-quality leads are key to any business being profitable. Even if your products are the most innovative, they won't generate income unless the right leads are identified, nurtured, and transformed.
It is the highest need of modern-day marketers. However, 70% of marketers claim that their acquisition cost for customers (CAC) has grown over four years.
There is a problem, Sales reps and marketers should not spend most of their time locating and monitoring leads. It is better to use their time to enhance their Revamps process, cultivate active leads, and create new strategies for conversion.
That is why it's important to emphasize the importance of equipping sales and marketing teams with the appropriate lead generation tools and services.
There's an abundance of lead generation firms and platforms available. However, knowing which company or application is the best choice for your business is vital.
This blog has curated the best lead generation firms and solutions to employ.
Lead Generation Software, Services, and Agencies – What You Need to Know
Are you looking to outsource all tasks related to lead generation, including lead qualification and appointment scheduling? Then a lead generation agency would be the right fit.
Lead generation companies leverage various techniques, including content marketing, telemarketing, pay-per-click (PPC) advertising, and email marketing.
Lead generation companies offer a wide array of services, such as:
Sales research
Lead engagement
Account-based management
Appointment setting
CRM migration
On the other hand, lead generation software automates various steps in identifying and nurturing qualified leads.
Think of it as an all-in-one platform that helps you find, nurture, and convert leads using various strategies. It takes some of the load off your marketers' and sales reps' shoulders and boosts their productivity.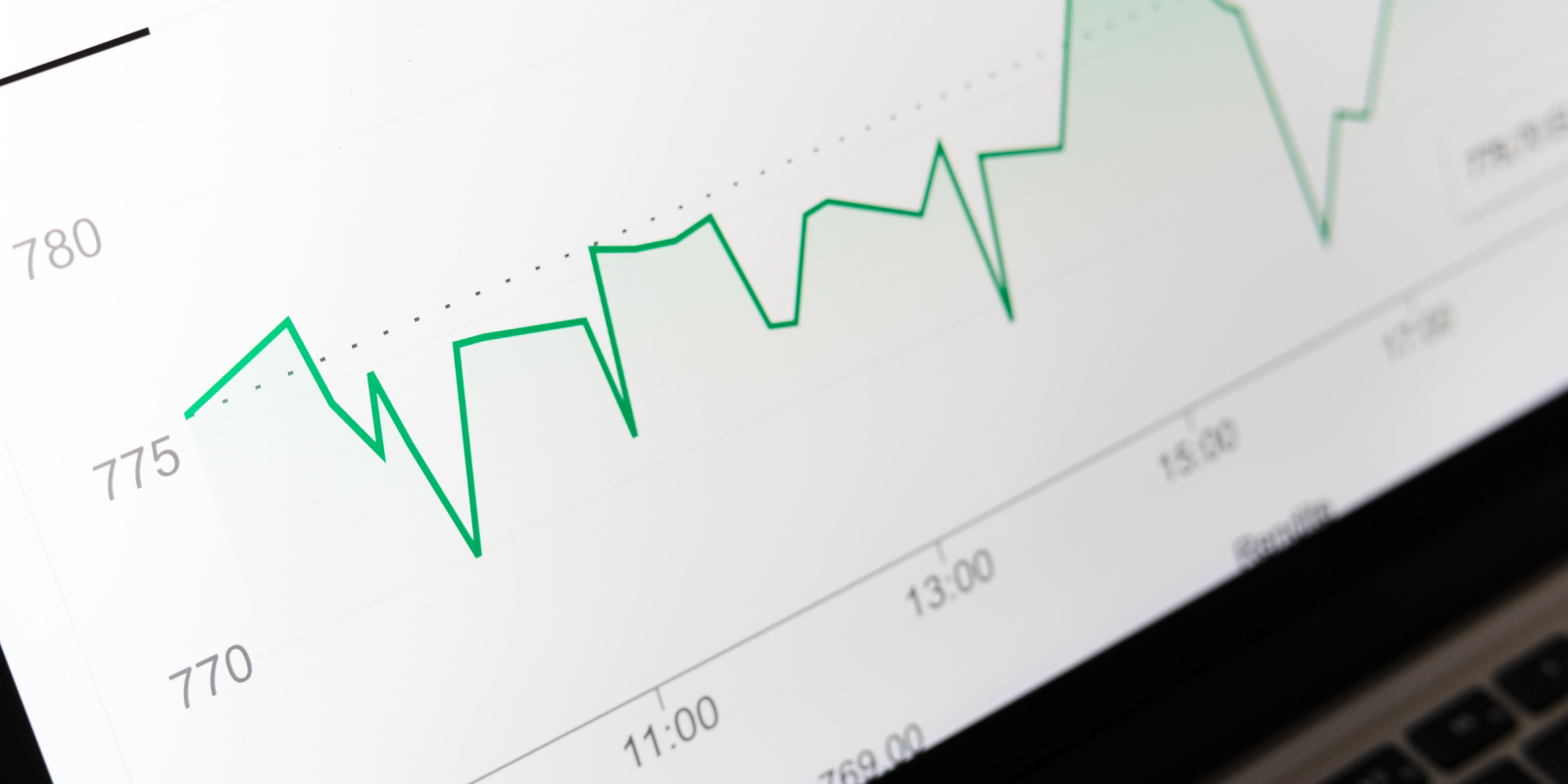 What should you choose? Do you need both lead generation software and agencies?
Choosing between a lead generation agency and software depends on your business's needs. And more often than not, the software is something you will always need to automate repetitive operations.
If you've got a team of skilled sales reps and managers, you could consider providing them with suitable tools. It'll help automate routine tasks, such as lead identification and follow-up. This, in turn, will give your sales team more time to forge lasting customer relationships, reduce churn, and boost customer retention.
But if you have a small team and want to outsource lead generation activities or need help getting initial traction, lead generation companies can help.
If you choose a lead generation agency, you might also need lead generation software and have both work for you. Talk to your team members and carefully assess their needs before deciding between a lead generation agency and software.
Top 20 Lead Generation Companies of 2022
It's time for me to take you through the best lead generation companies that deserve your consideration. I've compiled a list of the best agencies and software services that'll come in handy for your business.
Agencies:
Here we will discuss the companies who provide their services as an agency.
CIENCE Technologies
CIENCE Technologies offers more than lead generation services. They provide robust inbound and outbound SDR solutions. I particularly like that they've curated targeted lead databases for various industries, including education, financial services, and biotechnology firms.
You even get a proprietary sales enablement platform to monitor the status of various leads.
LeadGeneration.com
Are you looking for lead generation companies that provide a dedicated management team for your business? Do you want them to work with you and outline a personalized multi-channel lead generation strategy based on your preferences?
Wouldn't it be great if your lead generation agency also offered integrations with industry-standard CRM software, including HubSpot and Salesforce?
Is your answer to any of the above questions a thunderous "yes"? Then LeadGeneration.com is the right fit for your needs.
I prefer the company because they build custom lead generation campaigns instead of providing you with run-of-the-mill lead lists. The agency uses a combination of PPC advertising, content distribution, and search engine optimization to provide you with relevant and qualified leads.
Belkin's
If you're looking for top-rated lead generation companies that'll handle all your top-of-the-funnel needs, your search ends with Belkins.
This lead generation agency provides a wide array of services, including lead research, personalized outreach, and email deliverability optimization. However, Belkin's is best known for its extensive appointment scheduling services.
Martial
If your company belongs to the software and tech industry, Martial Group is the right lead generation agency. I prefer Martial Group because they've curated two targeted lead databases comprising 100 million qualified B2B leads.
Also, they assign a dedicated management team to develop custom lead generation campaigns based on a client's challenges, goals, and preferences. The team monitors real-time intent data to identify leads actively searching for your products/services.
Pearl Lemon Leads
Pearl Lemon Leads offers all the services you'd expect from industry-standard lead generation companies.
What sets them apart is their team of skilled copywriters and marketing and sales professionals. From drafting personalized emails to scheduling meetings with qualified leads – they're equipped to handle all your needs.
SalesRoads
SalesRoads is a lead generation company that assists you at every sale funnel stage. Also, they offer a 28-day promise for clients who aren't satisfied with their lead generation services.
You can cancel the service anytime within the first 28 days, and they'll return your unused funds.
Ziff Davis Performance Marketing
Ziff Davis Performance Marketing is the outcome of the merger of Salesify and Demandshore. It's a leading omnichannel B2B demand generation company that uses a tech-driven and data-driven approach to provide you with high-quality leads.
LeadGenius
LeadGenius is one of those lead generation companies that harness the potential of human intelligence and automation. They offer powerful CRM integrations and even help you implement top-performing email marketing campaigns.
N3
N3, part of Accenture, is a global outsourced Inside Sales and Customer Success firm with expertise across various industries, including technology, industrial, telecom, and life sciences sales. I like N3 because they help tech and software companies leverage sales opportunities by monitoring conversations about their brand/products.
CandorWorks
CandorWorks enables B2B technology companies to increase global reach and engagement. It is one of those rare lead generation companies that replace invalid leads, thus offering you the biggest bang for your buck.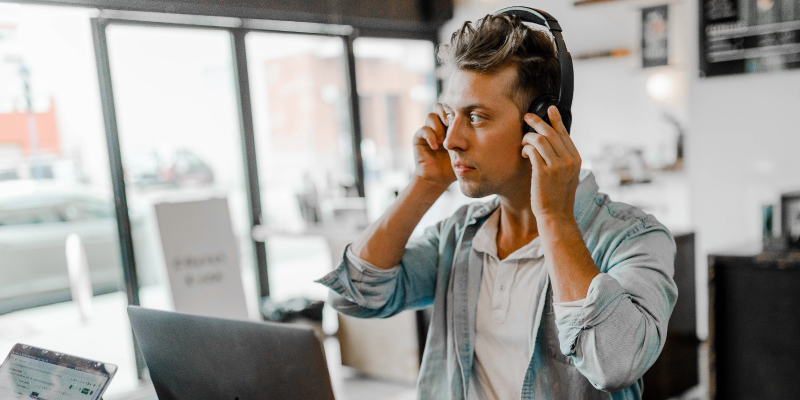 Software:
Here are some companies that provide tools and software's to increase lead generation.
Sales panel
Sales panel is a feature-packed lead generation visitor intelligence and marketing enablement software. From monitoring visitor engagement across various channels in real-time to qualifying leads based on behavioral and firmographic data – the software helps you accomplish multiple tasks and create an automated process for marketers to share crucial data to sales.
Sales get fresh qualified leads directly inside their CRM with data-driven insights to turn leads into customers. The sales panel helps your team devise a personalized approach to handhold leads throughout the buying journey.
RocketReach
RocketReach has built a verified database of 450 million professionals from 17 million companies across the globe.
That means you can use the platform to connect with key decision-makers in your target companies. Also, they offer personalized outreach services and a wide array of CRM integrations.
ZoomInfo
ZoomInfo is an advanced subscription-based lead generation service. They provide you with accurate, updated, and verified B2B intelligence data gathered from various sources, including news articles, job listings, etc.
LeadCrunch
LeadCrunch is a demand generation software for B2B businesses. LeadCrunch caught my attention because they promise a 99% lead accuracy and acceptance rate. Also, the platform provides you with targeted, high-quality leads based on your existing clientele.
SalesLoft
SalesLoft is an advanced sales engagement platform that helps you score, nurture, and convert leads. It integrates with commonly used CRM software and helps your sales reps track customer interactions.
DiscoverOrg
DiscoverOrg is a cloud-based verified B2B lead database with crucial firmographic and psychographic data. It claims to provide one of the most accurate contacts and data providers.
A product we mentioned earlier, Zoom Info, has been acquired by DiscoverOrg, and you now get their combined power.
Leadberry
Powered by Google Analytics, Leadberry is a website analytics tool that helps you analyze website traffic and leverage suitable sales opportunities.
 Lusha
Lusha is a B2B data source for recruiters and sales reps used by more than 200,000 marketers around the globe. Lusha offers plans for small businesses as well as large corporations. Lusha has worked with Microsoft, Google, and Apple as clients. These are three of the most powerful corporations in the world.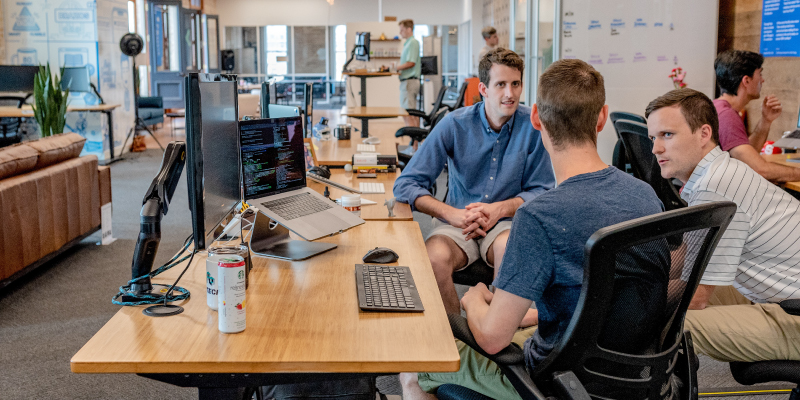 VirtualUX with a Difference:
We are a full-service lead-generation company that makes a difference. We have assisted several businesses in reaching their target markets. VirtualUX offers services that may be customized to each customer's specific requirements.
We deal with various businesses, including small, medium, and big enterprises. We have had a big influence on the lead-generating sector due to our emphasis on customer care.
Still not satisfied?
Do you want to know the details about us and what we offer to you? Look over our reviews of satisfied clients, and don't forget to look at our incredible team that makes everything simple for customers. It's important for us to consider the needs of the customer first. By establishing trust with our clients, we can be the best for them and aid them in reaching their objectives. We're sure that if you choose us, you're going to enjoy the best customer experience.
So please don't be late and book a meeting with us right now.
News & Blog