The Essential Guide To Customer Service For Businesses
Customer service refers to all the interactions between an organization and a client. The interactions range from helping customers solve problems and answering questions to educating customers on how to use a particular product or service. In addition, these interactions could occur across multiple channels, including telephone, email, or social media, as well as chatbots that are automated. A lot of these channels belong to a specific contact center.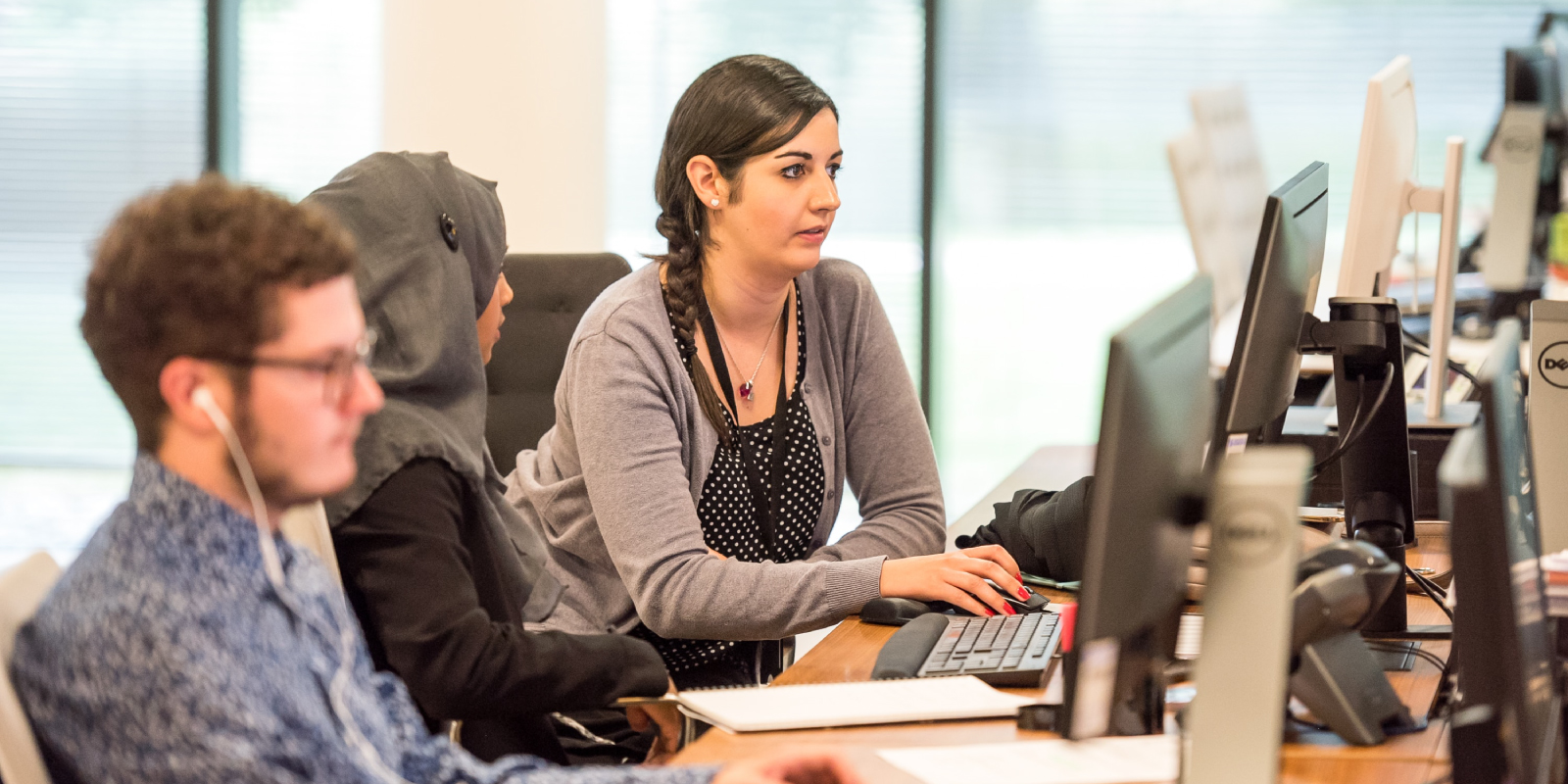 What are the benefits of strong customer service?
The experience of a customer with a product or brand, whether it's good or not, could determine the success of an organization and growth potential. A favorable exchange can increase customer retention and provide an ongoing source of revenue through building loyalty among customers. A good interaction could turn one-time customers into brand ambassadors, each increasing business because the customers spread the word about their positive experience. However, poor customer service may cause the opposite result as the story of the customer is viewed as a warning to other customers.
To reap the maximum advantages of great services to customers, the service manager should begin by developing a customer service strategy. The plan defines the guidelines and policies that govern interactions with customers. It's difficult to anticipate every possible scenario, but a strategy can provide guidance and a starting to agents who are faced with a dilemma the first time.
Poor vs. Good customer Service Examples
Agents of customer service need to keep in mind that bad customer service experiences will happen. No matter if the employee is experiencing a down day or is in a stressful moment with high levels of emotion, an unhappy customer is an unfortunate event for every business. This doesn't mean that the customer service department can't reduce the chance of an unpleasant experience from occurring. First, you must recognize the distinction between excellent and poor customer service.
Poor Customer Services
Every person will have their own opinion about what constitutes a bad customer experience. However, the most frequent instances of poor customer service include a lack of compassion, slow response times, and a lack of clarity in instruments and processes. One of the most effective tools available to staff members of the customer care department is to consider their personal experience with service. think about these questions:
What was the most striking thing to me, whether good or not, in my last interaction with a customer?
What would I prefer companies differently when I faced an issue or a concern?
Are there any resources or tools that I would like to have so that I don't need to call an organization?
What do I want to be treated when I'm dissatisfied with a product or service?
Good customer service
In the same way that consumers can recall negative experiences, instances of excellent customer service may also be memorable. Since happy customers directly influence the retention of customers and provide an additional opportunity to attract new customers going the extra mile can pay significant benefits. Here are some typical examples of great customer service:
Rapid response time
experienced agents
Innovative problem-solving
Self-service options for customers
loyalty programs
Some most useful tips and tricks to help you create excellent customer service.
Since customer retention and loyalty remains a top priority for companies, It is essential to put in the time and effort to improve the customer experience, specifically in customer service.
No matter what industry you are in, regardless of the industry, there are best practices that every business should adhere to to ensure top customer service. Implementing an integrated contact center that can contact customers wherever they want to and setting up effective agent onboarding and education procedures can go a long way to help a company distinguish itself from others.
A manager for customer service could be able to look at the most frequent customer service issues and create a solution plan for each. The manager could also organize sessions to give agents hands-on experience in handling problems like managing expectations from customers and juggling several calls simultaneously, and not being able to provide the correct answer to a client's query. In this way, when agents experience similar situations at work, they'll have the necessary tools they need to stay calm and assist the customer.
How you can build a customer service team that makes your customers happy
The customer support team is formed with the leader. The customer service manager is in charge of guiding and supervising the team that responds to the needs of customers. As a team leader, the manager of the customer service is expected to set the standard in dealing with issues and keep the line between effective management of employees as well as customer service.
The customer service team could be considered to be their face for the business since they are the spokesperson for the entire organization whenever there are issues or questions. So, when managers begin to recruit team members, they need to find the most suitable candidates.
What skills do you want in a customer service agent?
The best customer service professionals have a positive outlook, compassion, empathy, sincerity, problem-solving abilities as well as active listening, and clear communication. These qualities and traits are common to some people. However, others require some help and education. In particular, customers' service teams must focus on specific capabilities of customer service to achieve long-term results. The skills to be emphasized are active listening to customers, problem-solving, patience, empathy, and similar soft capabilities.
Different types of customer service channels.
The term "customer service" is a means a consumer uses to contact a business. The past was when it was restricted to phone or in-person support only. However, the advent of modern channels like chatbots and social media enables companies to provide service to customers according to their own preferences.
Support by phone:
Even though it is slowing to decrease in importance, many companies have a dedicated phone line for customer support. The call management procedure routes call to the correct representative or agent at the call center. It could be as simple as having a single agent handling every call, or it could involve more sophisticated systems utilizing technology like an interactive voice system that can determine the need of the caller and route your caller's request to the appropriate agent.
Email:
Instead of calling support, companies could make use of email for customer support. It doesn't matter if it's integrated into the contact form on a website or an email address is included with the email; it allows the customer service representative to respond via attachments, helpful links, and even step-by-step video tutorials. The trick is to choose the right email template for customer service for a particular situation.
Live Chat:
A growing number of companies have embraced AI-enhanced customer services tools to help support CX initiatives. Chatbots, for instance, are applications that are able to be able to understand and simulate human conversation to offer assistance where and, most importantly, at times when it is needed.
Social media
Sometimes, it is seen as a means to express frustration. However, social media is an emerging method for customers to interact with businesses. Utilizing Twitter, Facebook, Instagram, and other platforms, customers can get in touch with a brand and usually receive a swift response to a query. Brands can also make use of these channels to add personality to their communications, seeking to create a personal and pleasant experience in the event of frustrating issues.
Self-service
Certain modern companies have started creating knowledge centers in which customers can pinpoint and resolve their problems with videos and articles. While not every problem can be solved that way, people who are tech-savvy and enjoy being self-sufficient usually prefer to begin by solving any issue or problem. Many field service management software tools offer a self-service feature by letting customers plan service calls, track their requests, and connect directly with field employees.
The contact center's role in the business
Contact centers serve as a central point of customer service. It's how one can communicate with an organization through a variety of channels. Since the demand for continuous customer service increases, contact centers have emerged as an essential tool for companies to utilize. This has led to the creation of the use of call centers for service that utilizes a pay-as-you-go model that allows the advantages of a contact center to smaller companies.
No matter what kind of contact center any company employs, every contact center should be aware of the use of certain instruments and applications. Software for CRM, as an instance, gives a complete analysis of the customers' previous interactions with the company to ensure that the customer service personnel provide the highest quality of service every time a customer contacts. AI-enhanced tools are also increasing in popularity as they are focused on effectiveness throughout the customer experience.
Types of contact centers
What began as a simple call center has transformed into a variety of call centers, such as the following:
outbound call center
As the name suggests, an outbound contact center's staff reach out to clients who are already there or create leads. Although their popularity is declining and outbound centers are becoming less popular, they can be able to perform tasks like surveys for customers, outreach for market research, and billing.
 Inbound Call Center
A contact center that is inbound specializes in dealing with calls from customers and generally focuses on customer service requirements, which is different from the calls handled by one of the centers for outbound calls.
Multichannel Call center.
Multichannel Contact Centers are a great example of the development from a call center the status of a contact center. Instead of focusing solely on one call center channel to provide customer services, this oversees and handles a variety of but not all of the communication.
Omnichannel Call Contact Center.
A multichannel center elevated to the next level an omnichannel center provides one agent access to each interaction with a client regardless of the method of communication employed.
Virtual Call Center
Virtual call centers connect agents across the world, rather than being based in only one place. This kind of service has gained popularity due to the increase in remote working that was triggered by the COVID-19 epidemic.
Hybrid call center
As its name suggests, an approach that is hybrid incorporates both on-premises as well as cloud-based contact center technology.
Customer service in the future.
The methods for interacting with customers will continue to develop and change the customer experience will always be the key to the success of an enterprise. As more companies open and industries get crowded with competition, the way the company treats its customers is among the most important factors in the way customers decide to spend their money.
In the end, customers team members and managers of service should keep an eye on the ground for any new and forthcoming trends to get an edge over their rivals and provide a memorable customer experience.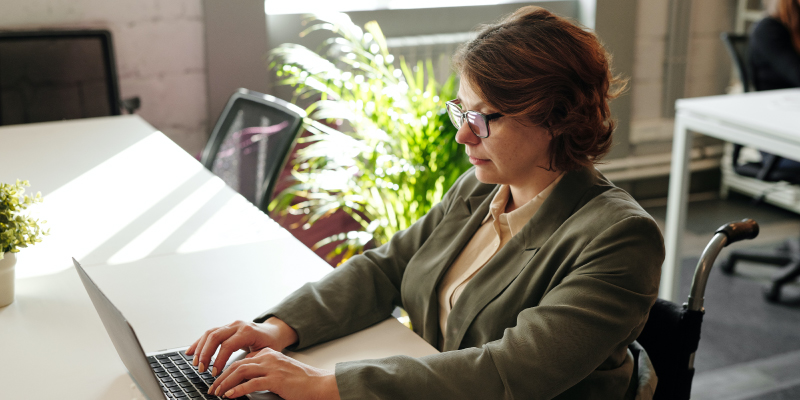 How VirtualUX provides customer care services for businesses.
VirtualUX is a customer care service provider that provides virtual customer care services for businesses.
VirtualUX has been providing these services for a long time; we have helped countless businesses with their customer care needs. VirtualUX has also been able to create an entirely new industry by providing these services through the use of technology.
Our company provides virtual customer care services for businesses through a team of highly-trained professionals. Our company uses a platform that allows customers to talk to the company's agents online 24/7, and we are able to provide help in multiple languages. We offer various services with different price points depending on what the client needs.
Still not satisfied?
Do you want to know the details about us and what we offer to you? Look over our reviews of satisfied clients, and don't forget to look at our incredible team that makes everything simple for customers. It's important for us to consider the needs of the customer first. By establishing trust with our clients, we can be the best for them and aid them in reaching their objectives. We're sure that if you choose us, you're going to enjoy the best customer experience.
So please don't be late and book a meeting with us right now.
News & Blog