Ways to increase sales for your company
It's crucial to generate more sales leads to increase your business's revenues. Here's how you can create additional sales leads for your company. Most successful businesses depend on growing their customer base, On developing their business. Making sure that they have a constant supply of leads for sales is one of the best strategies to accomplish this goal. Here are some suggestions to generate leads for your business.
Sales leads are really important.
The term "sales lead" refers to someone or a company interested in purchasing your business' goods or services. After identifying their level of interest and potential as potential customers for your business, leads are now considered a prospect. Marketing and advertising, cold-calling social media, referrals, outreach, networking, consulting, and trial of products and services are all methods to identify leads for sales.
Inbound marketing strategies can aid your company in generating an ongoing flow of sales leads. To create the sales leads your business needs, use the lead-generating techniques listed below.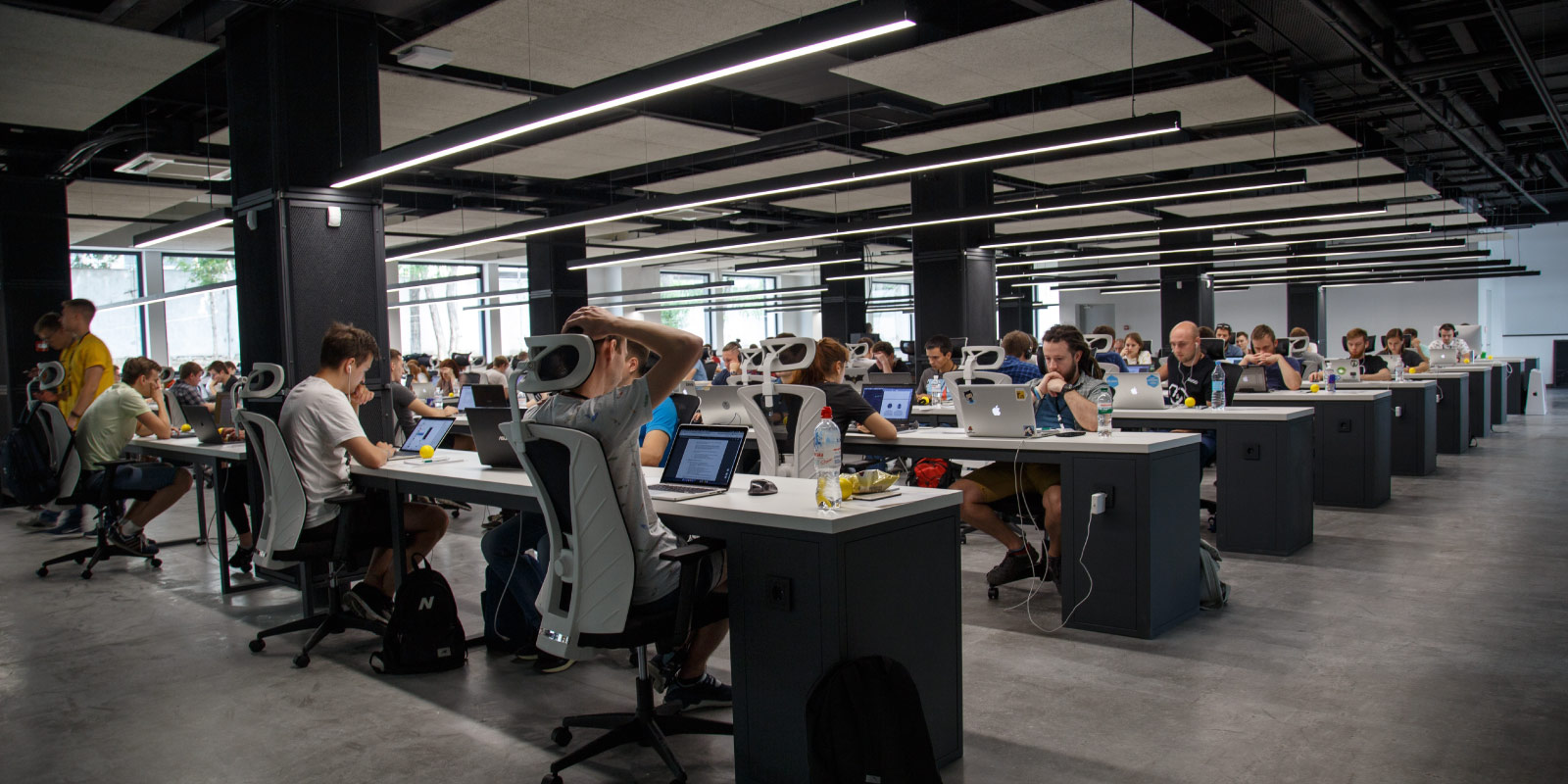 1. Request recommendations from current customers.
Since they've purchased before at your store, current customers could be your best source of revenue. They're aware of how the products or services you offer work. This is why they are an essential part of your lead generation strategy.
Cold emails or approaches to potential customers unfamiliar with your company are less efficient than warm recommendations.
However, many firms do not make an effort to contact current clients following the transaction beyond providing assistance or customer service upon request. Customers aren't rewarded for their patronage, and they are not offered referrals or assistance in establishing a new business.
Certain of these strategies could aid in turning current customers into great sales leads:
Inquire your account manager regarding consumer satisfaction with your products and services and customer service. Inspire them to look the ways they can make improvements to their situation.
Make arrangements with the client to talk briefly and express your appreciation for their patronage. Make sure they know the importance of your relationship and discuss how you can add value to it.
Request contacts and names details of your business contacts or other companies that might be interested in your product or service, along with reasons for why they'd be great for your product or service.
Your customer should contact the prospective customer on behalf of you, most likely via phone or Email. It is possible to suggest what they should write in an email to ensure your sales prospect is aware of the value you provide.
Thank your client for their recommendation by giving them an appropriate present. Instead of a gift that is pertinent to the company's products or services, you can make it something that is personal.
2. Identify sales leads with the help of your network.
Everyone has a network of personal, family, and professional acquaintances, including past and present business associates, neighbors, as well as professionals in the field of service (e.g., plumbers, doctors, lawyers, and landscapers), among others. They could be overlooked as sources of leads to sell your product for a variety of reasons. However, they ought to be among your top options. You've earned their trust, which is why they're fantastic lead generators.
While your network members do have some things in common, many of them reside in different areas of your life and do not talk to one another. Since they don't have the same connections, none one of them can create a large number of leads for sales. You can request them to refer you to prospects after you've talked to them about business and life.
What's the most effective way to begin? Let them know what you're looking for. Create a list of businesses or individuals you'd like to get in touch with. Give details about their industry, company size, revenue and sales ranges, and geographical location. If they have a relationship, you can invite them to announce it on your behalf of you. Better yet, give them the Email for them to forward to your contact.
Be aware that you're dealing with a family member or acquaintance you wish to keep in touch with. When you're trying to combine your work and private life, you need to consider their time and relationship.
3. Attend networking events and engage with sales leads.
Visit in-person and online network events as an ongoing component of your lead generation plan. Networking can be a great tool to meet new people while keeping connections with those you've previously interacted with. It also lets you engage with prospects in person's face. Because networking can take time, select your networking events with care. Join networking events where your leads for sales are the most likely to make the most efficient using the time you spend. To maximize the value of your networking, make use of these strategies.
Exchange business cards with people you meet on networking occasions. In your CRM system, keep the person's contact details. Thank them for having met with you during the gathering. Send them an email within one week.
Inquire if they'd like to connect with you on LinkedIn in person or on social networking occasions online. It's a perfect way to keep connected to them even if they change to another organization.
Have fun and be yourself. Wonderful time.
4. Go through any missed or closed chances again.
"No" can also imply "not right now."
You've probably had several businesses contact you who refused to buy from you in the past. It is a good idea to contact me once more. They already know about the services of your business. You might have had a meeting with them after demonstrating your product or service. They didn't purchase at the moment, but this might change in the future.
Consider the possibilities that might are slipping by your radar. Every 3 to 6 months, contact the potential client. Ask if anything about the business they operate in has been changed, like their priorities, challenges, objectives, goals, or demands.
Businesses that have never bought from you have qualified leads for sales. Put time and effort into marketing to these customers. Keep in touch via blog posts, targeted messages, and marketing messages that are approved.
It's possible you won't be capable of closing the deal in the following three times you call them. But, after you have contacted them the fifth, fourth, or even sixth times they get in touch with you, they could make interest or sale. The circumstances of your potential customer will definitely change. Their company's budget may have to be increased to buy your solution. Or, your contact could be assigned to a different department or company where your solution is needed or desired. Suppose you're in the forefront of mind regarding sales leads and prospects. In that case, you'll be the primary firm they contact when they're ready to choose an appropriate solution to sell.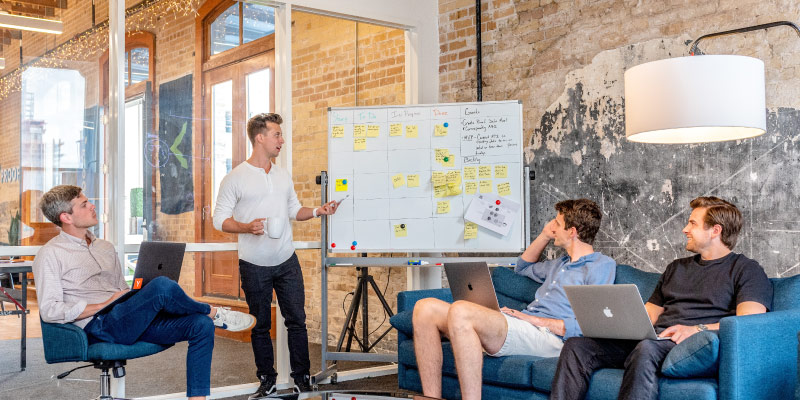 7. Set up an email chain.
The term "email sequence" refers to a sequence of emails delivered to an email list in a specified sequence. Email marketing aims to boost the demand for your products or services with subscribers.
Email sequences can be classified into two types:
Trigger-based sequences email users in response to an event, like exploring the pages on your website, purchasing an item, signing up for an email subscription, or putting things in your shopping cart that's not yet bought.
Time-based sequences will send emails at specific intervals, like two weeks after purchase, as soon as you sign up for newsletters or at the anniversary date.
Email sequences must be designed with a particular objective to create sales leads. The user's attention is drawn by every Email in the series and builds on the previous one. It is possible to, for instance, follow the sequence, and each Email will end with a call-to-action (e.g., "Call for more information, or click here to purchase a particular product):
Initial Email: start by introducing yourself. Then, you can describe any common issues the reader is experiencing.
Second Email: Describe how valuable your product service is.
Third Email: Describe why your service or product has helped customers resolve a problem.
Fourth Email: Please describe what you offer customers
Fifth Email: Include a list of benefits of using your product or services in the fifth of your emails.
Sixth Email: send a second email with an exclusive offer.
8. Create and distribute educational articles and blogs.
The process of writing a blog post or article can help establish your status as an expert. Write about your knowledge and how it can help others. The possibilities are endless. However, you can begin by offering advice to others on improving efficiency and saving money, boosting production, sales or expanding their business, and so on.
Writing can establish you as an authority persona. People will be able to listen to what you have to say and judge that you're competent in your area of expertise. Your knowledge can help readers and lead them to you if they're looking to find more information or buy something from your knowledge.
Blogging can also be a component of a plan for content marketing which can help improve traffic to your website and increase lead generation. You can boost traffic to your site and guide potential customers to your landing page by incorporating content marketing in your lead generation strategy.
You can add a call to action on the landing page to encourage site visitors to find out more, purchase now, or take another action you would like potential customers to complete.
There are many sites where you can create and publish articles or blog entries. These include:
A personal site or blog.
Blog or Website pages to promote your business.
LinkedIn and the other popular social media sites.
Additional blogs from companies, industries, individuals, and even the general public.
Articles and blogs on the industry are posted on websites.
Websites of your customers.
For blog posts and articles Additionally, you can start your email-based newsletter. This has the additional advantage of building relationships with your intended readers. You must have them sign up for the newsletter to receive it, which means they are already curious about the content you post. They agree to your advertising to them, so they are educated or informed during the process.
9. Hold an online workshop or webinar.
Blog entries and articles are great for disseminating information and also teaching others. However, they are only one-sided conversations where you write while someone else reads. It gives you the chance to share your knowledge and meet with other people that can assist you in creating more sales leads.
Webinars and online seminars allow you to share your skills with prospects in more depth. You might, for example, show people how to develop a marketing campaign in a series of phases, using video and photos to demonstrate each step. Anyone who registers for the webinar or workshop is a qualified sales lead. Sharing your expertise in this way identifies you as a thought leader in your sector, enhances trust, and improves your potential to acquire leads.
Live webinars can be hosted or online seminars that respond to questions in real-time and engage leads in sales by offering live, time-bound incentives. You can also record workshops and webinars to communicate with customers 24 hours per day and generate leads even when you're not present. On your website, you could host webinars and online workshops. You can create them and host them on websites that offer webinars.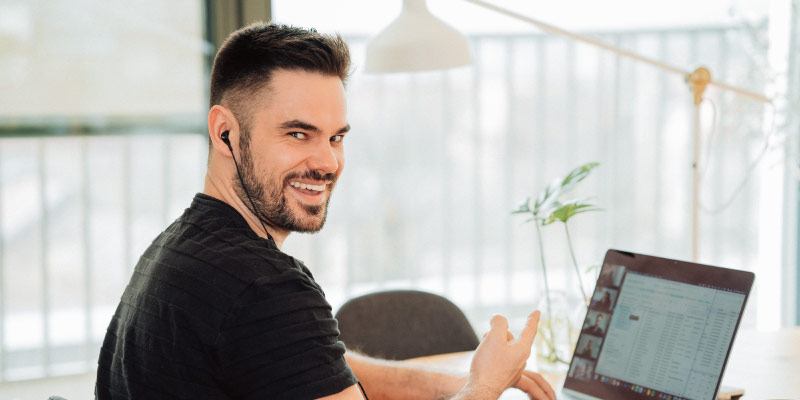 10. Interact with users in the live chat room.
With machine learning and artificial intelligence, chat technology has come far. You can create a custom chatbot for your site which matches the style and feel of your branding. If someone visits your website, your chatbot may greet them with an inviting message.
Chatbots can do more than simply being able to say "hi." It could become a huge asset for your marketing and sales team. Chatbots can perform these things:
Ask questions about the needs of sales leads and then reply accordingly.
Select the leads for sales that you are qualified for.
Make appointments and meetings.
Respond to frequently asked questions
Assign your guests to the right contact.
It is also possible to review the chatbot's conversations with the salesperson to learn more about them. You will also discover ways to add the most value, communicate with them, and improve your chatbot's response. The whole thing is dependent on the capabilities of the chatbot software and what you would like it to do for you.
How VirtualUX can Help you in generating lead sales for your Businesses
VirtualUX is a specialized lead generation company that helps its clients get more leads for their business. we offer a wide range of services to help increase lead sales, and we are always looking for new ways to improve. we offer various digital marketing services such as social media for sales leads, set up email chains, and more to help companies generate leads and close deals faster than ever before.
we been able to successfully increase lead sales by identifying missed or closed chances and setting up email chains with social media.
Still not satisfied?
Do you want to know the details about us and what we offer to you? Look over our reviews of satisfied clients, and don't forget to look at our incredible team that makes everything simple for customers. It's important for us to consider the needs of the customer first. By establishing trust with our clients, we can be the best for them and aid them in reaching their objectives. We're sure that if you choose us, you're going to enjoy the best customer experience.
So please don't be late and book a meeting with us right now.
News & Blog