Do you know the difference between an inbound and an outbound call centre?
A contact center is still a valuable tool in dealing with client queries, even in this age of chats. It is the closest thing to face-to-face customer interaction. Call centers can handle both outgoing and inbound calls. Knowing the differences between outbound and incoming call centers will help you decide which option is best for your company. Below are some statistics that will help you understand the importance of call centers in customer service.
In the hope of reaching the greatest audience possible, many contact centers now use an omnichannel customer service approach. It can be a great way for clients to get what they want, and it can also help you showcase your business. While social media and chats are becoming more popular, the importance of traditional customer service channels, such as voice, has not diminished.
The most important aspect of customer service is currently provided by call centers. Two ways call centers can enter the picture are when a client calls to get help with a mobile phone and when a customer calls to get help on a landline. A company may call a potential customer in order to make a sale or conduct a survey. Not all contact centers are created equal. The nature of the business determines the type of call center that is needed.
In this article, we'll be discussing the various types of call centers and the differences between outbound and incoming call centers. You must understand the differences between them in order to make the right decision for your business.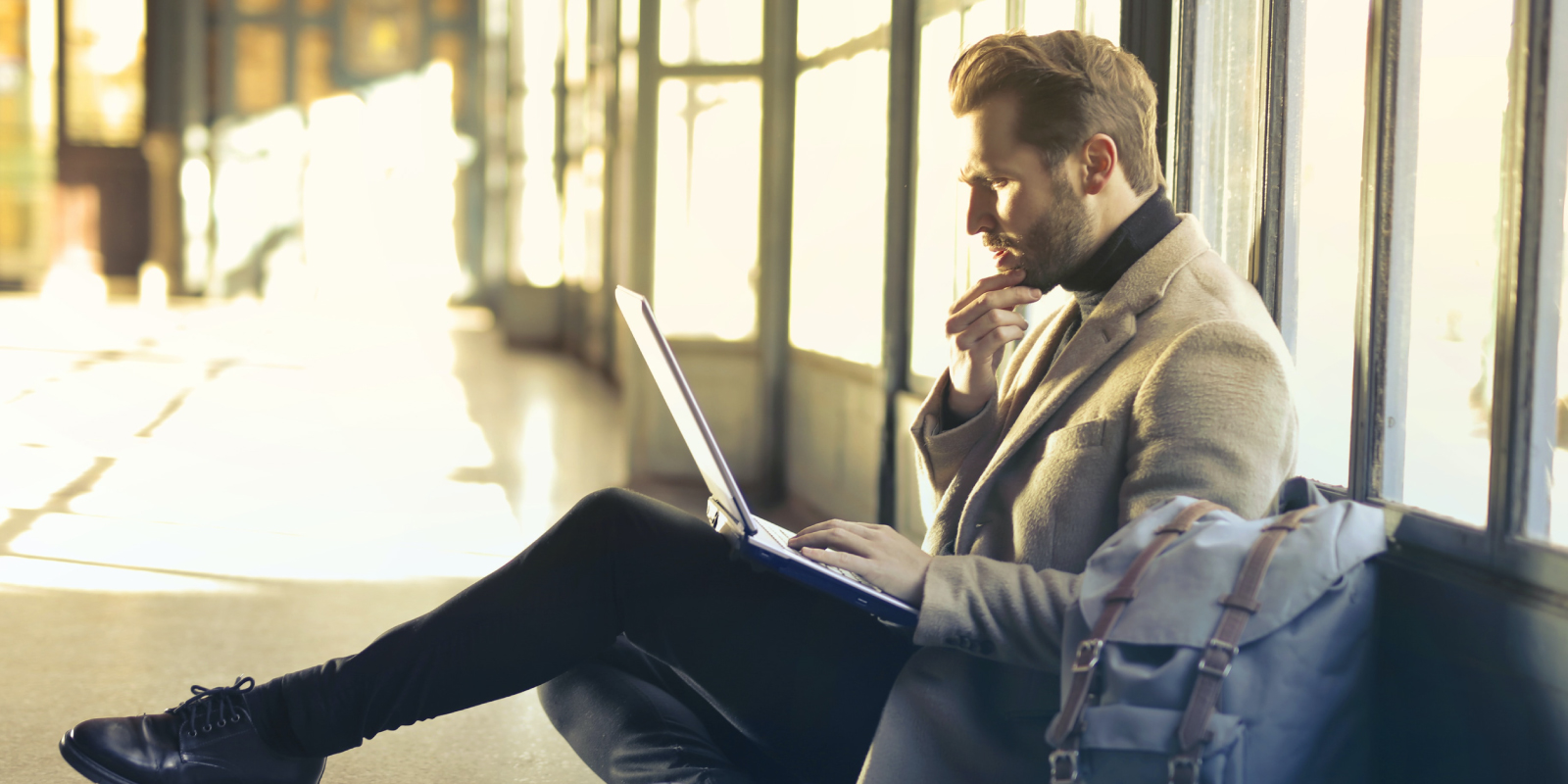 What is the definition of an inbound call center ?
Customers can get quick customer care, such as answering their questions or resolving any concerns. Companies can also handle all incoming calls efficiently using inbound call center software. These calls are more customer-oriented and focus on solving customers' problems regarding a product or service.
Inbound call centers are not often used to connect with clients. You must provide excellent customer service to all channels. One bad customer experience can cost you a loyal customer.
An incoming call center's most fundamental aspect is that the agent does not initiate calls or reach out to clients. Instead, they wait for them to call. It is important to enhance the customer experience by providing relevant assistance, assisting customers with their problems, and overcoming any hurdles.
It is crucial for all organizations to have a highly-technical, high-quality incoming call center. 90% of businesses plan to compete primarily on the basis of customer experience. The incoming call center model is more customer-focused than the outgoing model and includes a range of channels to connect with consumers. These include phone calls, email, SMS, social media, and increasingly popular Live Chat.
How Does an Inbound Call Center Operate?
The customer/user dials the company's number.
The company's inbound calls are handled by the call center.
Inbound call center personnel or a machine interprets calls and directs them toward the right agent or department.
Before terminating the conversation, the agent entertains the caller.
What is the definition of an outbound call centre?
Contrary to inbound call centers, outbound call centers make more calls than they get to prospects and customers. Outbound call centers tend to be sales-oriented. They are primarily there to connect with clients and close sales.
Outbound call center employees deal with client data stored in the software. This allows them to make cold calls and sales and help customers upgrade their services.
They use customer relationship management software (CRM) to keep track of and manage customers' contacts. This allows them to analyze the data and make future interactions more seamless. Agents are expected to inform and educate customers about company products and new offers to motivate them to upgrade.
Outbound call center agents use different strategies to generate sales than inbound call centers. Agents have a different focus because they are not the ones receiving calls, answering questions, or providing assistance. Agents are those who initiate cold calls, set goals, and contact potential clients aggressively to meet their needs.
How Does an Outbound Call Center Operate?
An agent or computer dials the outgoing call from the available database.
An outgoing call may be interrupted by a busy line, an inaccurate number, a customer who cannot be reached, voicemail, or a customer who answers.
Machine-based dialing allows the agent to only connect to the call if it is answered by someone. Before proceeding, the agent must wait for the customer to answer before connecting.
The agent informs customers of their requirements and ends the conversation with a call disposition.
Inbound and Outbound Call Centers: What's the Difference?
When developing your call center infrastructure, it is important to consider the type of interactions your customers will have. What happens first is the key difference between these call centers.
It is important to understand the type of contact center you are looking for in order to develop and implement call center standards. For example, if you manage an incoming call center, you don't need equipment such as a dialer. You will need to provide services such as call monitoring or others, depending on your requirements if you manage an outbound call center.
To help you better understand the differences between outbound and incoming call center services, here are some:
1) On the basis of the services they supply
Customers can choose from a variety of call services provided by both incoming and outbound call centers.
Customer service -service inquiry
Customer Service: The customer service department uses inbound calls to assist customers and prospects. This could be in the form of technical or product assistance.

Inbound Sales: This is where inbound leads contact you or find your product after doing research. Inbound sales rely on steady calls to close business.

Product/Service Inquiry: Prospects can inquire about existing or new products/services. Customers who are already customers may be complaining about issues they have experienced in the past few months or days. Customers may also call to complain about their user experience.
Market/Customer Research:
Outbound phone calls can be used to obtain data through customer or market research. Businesses use this call center to launch new products and add new features to existing ones.
Customer Success and Outbound Sales Call:
Outbound call center employees make proactive calls to customers in order to get feedback and help them achieve their goals. Outbound contact centers use predictive dialers to automate the dialing process. They apply complex algorithms to reduce dialing time and increase agent efficiency.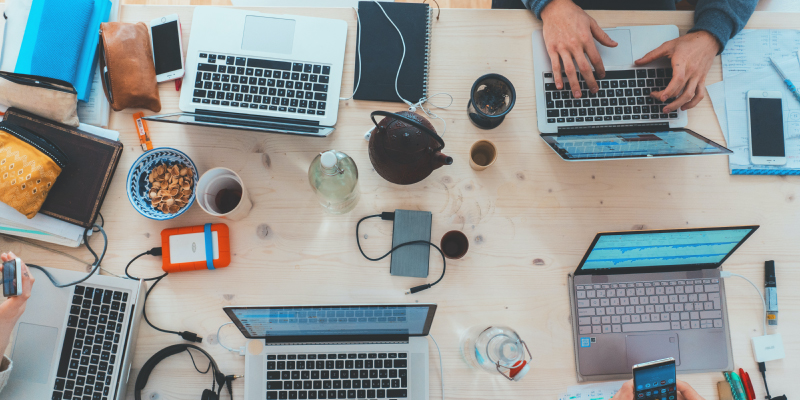 2) Software Features/ Technology
Both incoming and outbound call centers use different types of equipment and software.
IVR:  IVR stands to represent an interactive voice response system. This allows callers and companies to communicate via voice and keypad. Interactive voice response (IVR) technology is used by many contact centers to quickly answer calls and conduct business over the phone. This allows companies to communicate with their customers and streamlines the communication process. An automated audio message is sent to callers, which includes instructions for caller identification, lead distribution, and call distribution.

Call Tracking:  Inbound calls can be linked to the marketing initiatives that brought callers to your company during the call tracking process. This tool gives businesses information that can help them improve their marketing campaigns.
Automatic Call Distribution: The Automatic Call Distributor (ACD), a wireless program that receives incoming calls and routes them to the appropriate department or agent based on predetermined routing parameters, is called a Wireless Programme. ACD assists contact centers in managing call traffic and routing calls according to a pre-defined rule-based route strategy. This allows them to avoid making mistakes and improve productivity.
Automatic Dialer:  This software automatically dials numbers from a specified list to connect to a live agent. This software streamlines the process by eliminating the tedious task of manually calling certain phone numbers. Agents can focus on delivering the best message possible and increasing productivity. Auto dialers can be used in many contexts, such as commerce, education, hospitality, and health care.

Predictive Dialer:  Predictive dialers are contact center campaigns that use a machine-learning algorithm to increase agent productivity. They call numbers in advance and screen out unanswered calls. It helps firms increase their productivity and call volume. Predictive dialing ensures that customers are reached faster and more efficiently. Predictive dialing improves agent productivity by decreasing idle time, answering machines, and time zone navigation concerns.
3) Purpose
Outbound and incoming call centers are designed to answer customer questions and fulfill their requests. However, both contact centers use different approaches and methods to accomplish this goal. Prospects and customers call inbound to have their questions answered. The agents then contact the consumers to provide the required information and resolve the problem as quickly as possible. Customer satisfaction is an important aspect of the process and should not be overlooked.
Outbound call centers are staffed with agents who make sales and marketing calls to prospects or customers. These calls could be used to offer payment or update customers on monthly services.
4) Agent Training
Agent training is crucial in both outbound and incoming call centers. Agent training is essential for inbound call center workers. They deal with customers in many different moods and have to be able to tailor their interactions. This requires specialized training to help agents be polite, proactive, and patient. Outbound call center agents, on the contrary, have the primary goal of converting prospects into customers. They must also be more sales-oriented and desire to keep people engaged. Outbound call centers are more assertive and rely on persuasion. Inbound contact centers, however, place more emphasis on convincing.
Final Thoughts
In a short time, it's difficult to say which call center is more effective than the other. Each call center has a specific purpose and is targeted at a particular customer group. Your company's needs will determine whether you need outbound or inbound call center services. Call center services can be of great assistance if you grow your business and have a large workforce.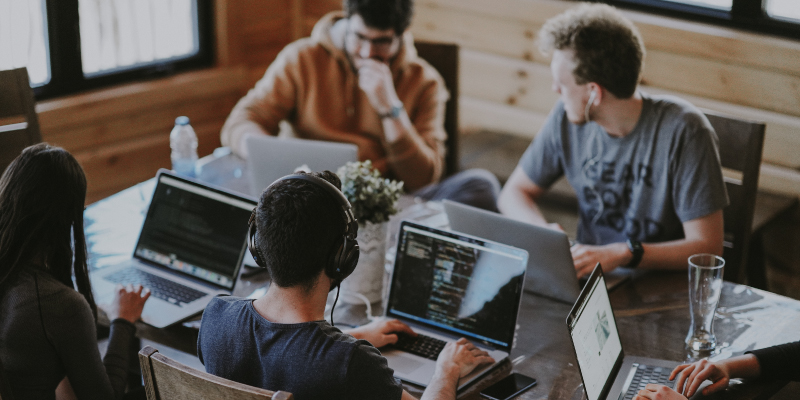 Process of VirtualUX in providing both inbound and outbound call center solutions.
VirtualUX is a full-service call center provider specializing in helping businesses grow their customer base, increase revenue, reduce the cost of operations, and improve their overall quality of service.
We offer both inbound and outbound call center services. We provide various solutions to Our clients ranging from market research, product inquiry, customer service, and more.
We have been providing these services for many years now. Our team consists of highly skilled professionals dedicated to providing top-quality customer service across the globe.
Still not satisfied?
Do you want to know the details about us and what we offer to you? Look over our reviews of satisfied clients, and don't forget to look at our incredible team that makes everything simple for customers. It's important for us to consider the needs of the customer first. By establishing trust with our clients, we can be the best for them and aid them in reaching their objectives. We're sure that if you choose us, you're going to enjoy the best customer experience.
So please don't be late and book a meeting with us right now.
News & Blog