How BPO Can Help Businesses Navigate Digital Transformation
The digital transformation of business is happening at an accelerated pace, and BPO (Business Process Outsourcing) can help manage the changes and make them more efficient. BPO can provide businesses with access to highly-skilled professionals and cost-effective resources to help manage operational changes and optimize processes. Through BPO, businesses are given access to the latest technology and systems to streamline processes, improve customer experience, and reduce costs. Businesses can quickly adapt to ever-changing customer needs and market conditions while remaining competitive. BPO also simplifies digital transformation and ensures businesses fully utilize the latest technologies without a large upfront investment.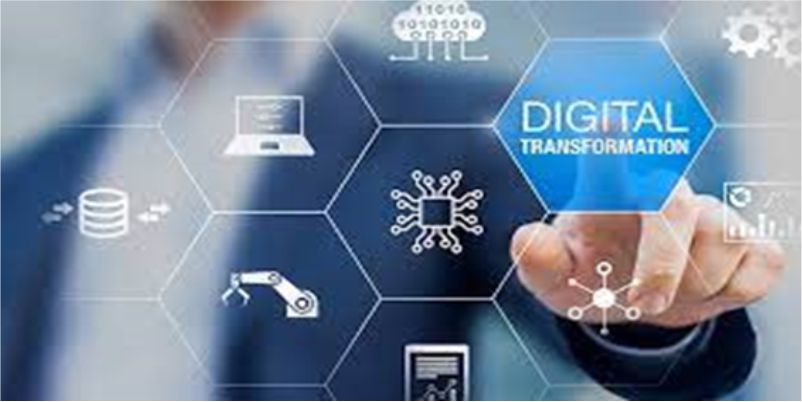 BPO can allow businesses to scale up and down as needed. This enables businesses to respond quickly to changing customer demands and industry trends. BPO can also help businesses streamline processes to save time and money. BPO helps businesses to manage digital transformation much more efficiently. BPO also helps businesses to focus their resources on strategic and innovative activities. By outsourcing some of their operations, businesses can dedicate their resources to more important tasks and leverage external expertise. BPO can also help businesses take advantage of technological advancements and automate traditionally manual processes.
Overall, BPO is a great way for businesses to navigate digital transformation. BPO can help businesses reduce costs, streamline processes, and stay ahead of customer and industry requirements. BPO also helps businesses make the most of the latest technologies to optimize their operations and remain competitive.
The Impact of BPO on Business Processes and Operations
Business Process Outsourcing (BPO) is a practice whereby companies can outsource certain business activities or tasks, allowing their employees to focus their time on more important or core functions. BPO is a commonly used practice that can bring many advantages to companies looking to streamline their business activities or processes. The advantages of BPO include cost savings, improved efficiency, and access to specialized skills that can provide an edge over competitors. By outsourcing processes, companies can cost-effectively access the expertise of outside vendors and specialists who can provide the best results for their business. This access to specialized skills can be more cost-effective than having the business hire and train the necessary personnel internally. Additionally, BPO can help improve efficiency, as external companies specialize in their processes and use the latest technologies, thus reducing turnaround times and improving quality. Please find below a few more: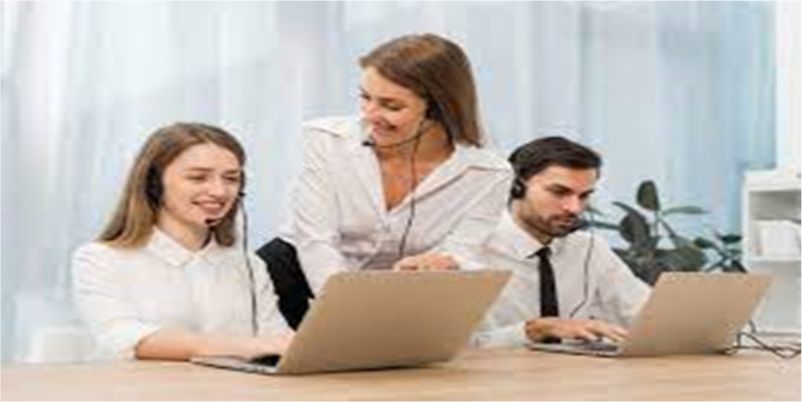 It has reduced time and costs associated with staffing, training, and resource management.
BPO has allowed businesses to access a global market and access skilled labor at reduced costs that they may not be able to access on-site.
BPO also offers cost savings to businesses through improved efficiencies and greater economies of scale.
With BPO, businesses can leverage their resources and free up resources for more profitable activities.
BPO also helps businesses streamline their processes, reduce expenses, and increase their bottom line.
• BPO has enabled businesses to concentrate on their core operations and benefit from the expertise of a third-party provider for administrative tasks and support services.
Business Process Outsourcing and Navigating Digital Transformation
Digital transformation is a constant, ever-changing aspect of the business environment today. As technology advances increasingly rapidly, business process outsourcing (BPO) can provide an effective solution to tackling the challenges of digital transformation. BPO is a cost-effective way of outsourcing business operations to external service providers specializing in particular organizational functions. This frees up internal resources, knowledge, and time, allowing organizations to focus on core competencies and improve their overall efficiency. Additionally, as digital transformation becomes more integrated with current business processes, BPO providers are able to provide access to more advanced technologies and capabilities, allowing companies to enhance their operations.
BPO can also provide organizations with a potential partner to help them navigate the ever-evolving digital transformation landscape. By leveraging external service providers' expertise and proximity to cutting-edge solutions, companies can benefit from better insights and solutions to their digital challenges. Organizations can tap into the technical know-how of a BPO partner and take advantage of an objective approach to understanding the impacts that digital transformation can have on their operations. Overall, through BPO, organizations can realize considerable savings on operational costs while also making use of the latest technologies and solutions. By engaging a trusted BPO partner, businesses can efficiently navigate the digital transformation process while leveraging advanced capabilities to gain a competitive advantage. By outsourcing business processes and leveraging external expertise, companies of all sizes can reduce costs while taking advantage of the latest digital solutions.
The Benefits of BPO in Driving Digital Transformation and Business Growth
Businesses in this digital age are dedicated to leading the competition through digital transformation. Digital transformation includes adopting digital technology to improve products, processes, and customer experience. And to meet the goal of such digital transformation, businesses are rapidly relying on Business Process Outsourcing (BPO). BPO is the process of hiring an external third-party service provider to perform certain tasks or business processes on behalf of the organization. In addition to cost savings, BPO offers businesses a variety of benefits in driving digital transformation and business growth. Here's how: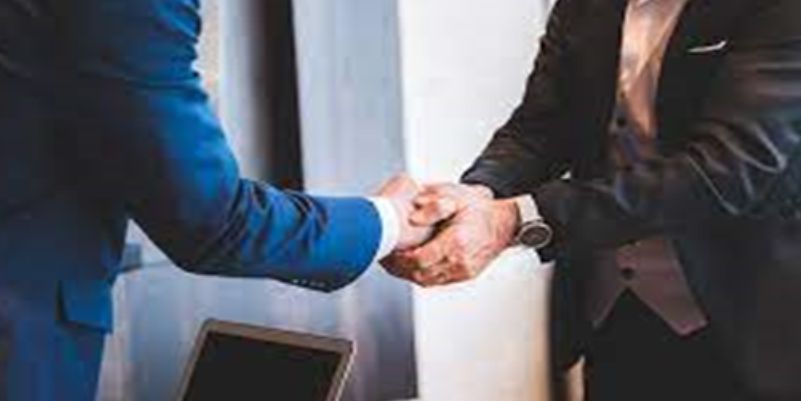 Faster Adoption:
BPOs often expedite the process of digital transformation. BPOs have the right resources and skills to quickly apply digital technologies to business models. Moreover, they have well-documented resources for smooth operation. As a result, businesses can quickly adopt digital technologies such as automation, analytics, AI, and cloud computing.
Flexibility & Scalability:
Businesses can customize services from a BPO on an as-needed basis. This means the organization can add services, scale down services or adjust them as needed, giving them the flexibility to meet changing market needs. This also makes it easier for them to use multiple digital technologies simultaneously.
Quality Services:
BPOs have the resources and capabilities to process and transform data into useful results. For example, BPOs utilize analytics to turn raw data into smarter insights that allow the organization to uncover valuable information and make higher-level decisions.
Cost Savings:
Businesses can save a hefty amount by outsourcing certain processes to a third-party service provider. Specialized BPOs can take care of specific business processes and handle such tasks efficiently, reducing the need for extra manpower and resources.
The Power of BPO in Enabling Digital Transformation: Key Strategies and Best Practices
The advancement of technology has driven the increased need for businesses to adopt digital transformation initiatives in order to remain relevant in a rapidly changing market. Business Process Outsourcing (BPO) is one of the most effective strategies you can use to enable digital transformation by allowing you to optimize processes, improve customer experiences and drive growth. BPO allows businesses to access specialized skills and technologies without the need for high upfront investments. By outsourcing repetitive, mundane processes to BPO companies, businesses can focus on driving innovation and carving out a competitive advantage in the digital age.
At the most basic level, BPO is about setting key objectives, developing and executing workflows, and measuring engagement and performance. To be successful, businesses need to establish clear goals and KPIs around digital transformation and assess how BPO can help them achieve these goals. The right BPO partner can help you develop a flexible and agile digital transformation model to meet the changing needs of your customers and the industry. This includes leveraging cloud computing technologies, making data-driven decisions, and embracing automation for improved efficiency and scalability.
Integrating BPO into your digital transformation efforts also allows you to focus on core activities while providing a strategic platform for collaboration with external stakeholders. This can involve offshoring certain tasks to countries where labor, costs, and supply chains are more suitable while leveraging local, in-house resources. Businesses must ensure they set realistic goals, develop accurate processes and performance measurements, and measure ROI on all digital transformation initiatives. This will maximize the cost efficiency of their BPO initiatives and ensure success.
BPO: Empowering Businesses to Stay Ahead of the Competition in the Digital Age
To stay competitive in the digital age, businesses need to leverage technology and Business Process Outsourcing (BPO) services to maximize opportunities and remain one step ahead of their competitors. BPO has become essential for modern businesses to improve process efficiency and reduce operational costs. BPO offers streamlined solutions such as process automation, call center services, customer service, payroll, analytics and decision-making, and information technology. By outsourcing administrative functions such as customer service and payroll, businesses are able to free up resources that can be applied elsewhere, such as marketing and product development. Businesses can also utilize BPO services to identify and access newer markets and stay competitive in the digital age. By utilizing modern technology, companies are able to more easily identify potential markets and provide customized products and services to better meet client needs.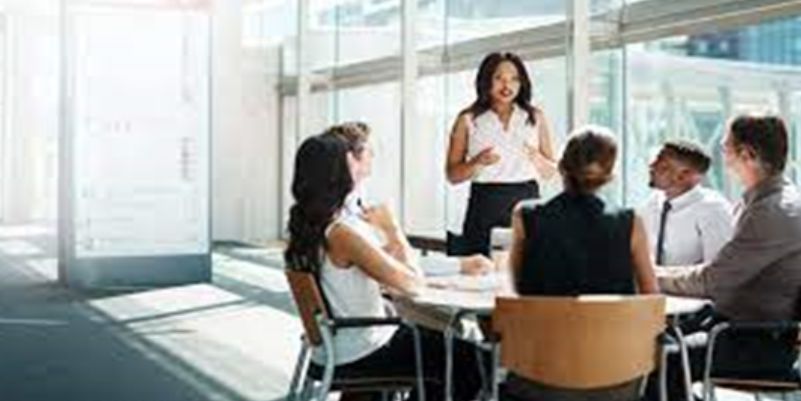 In addition to providing access to lucrative markets, business process outsourcing helps businesses optimize their operations and increase productivity. By outsourcing processes such as analytics, decision-making, and IT, businesses are able to streamline operations and stay ahead of their competition. Additionally, with BPO, companies are able to access talented employees with the necessary skills and qualifications, thereby increasing the overall efficiency and performance of the business. Ultimately, outsourcing business processes is essential to businesses remaining competitive in the digital age. BPO provides businesses with access to new markets, helps them optimize their operations, and provides them with access to highly talented employees to help meet their needs. BPO is a powerful tool that can help businesses stay ahead of their competition and remain competitive in the digital age.
The Role of BPO in Supporting Businesses in Their Digital Transformation Journey
Business Process Outsourcing (BPO) is the practice of outsourcing business-related activities to third-party providers. This could help to save costs, streamline business processes and enable access to higher levels of expertise. In recent years, the role of BPO has become increasingly important in supporting businesses that are undergoing a digital transformation journey. In today's highly competitive and digital market, businesses need to find new ways to increase efficiency and reduce costs. One way of doing this is through using BPO services that can help manage and optimize workflow, freeing up time and resources to focus on investments in digital transformation initiatives. BPO can help increase visibility and consistency, allowing businesses to better understand the implications of their digital transformation to optimize the customer experience.
BPO provides the infrastructure and services necessary for a company to transform its processes into a digital environment. This includes support for the creation and management of customer relationship management (CRM) systems, customer service initiatives, enterprise resource planning (ERP), data analytics, and advanced process automation like robotic process automation (RPA).
Do you want to learn more About Us and what we provide? Choose Us for a team of dedicated professionals who are committed to delivering top-notch support and exceeding your expectations. Our Client's Testimonials speak volumes about the quality of our services and our ability to meet their needs. Our Team consists of highly skilled and experienced individuals who bring a wealth of knowledge and expertise to every project. We believe in providing exceptional support, and we're honored to be the virtual assistant of choice for businesses that value reliability and efficiency.
Moreover, BPO providers can offer expertise in customer acquisition, retention, product development, and customer service. As such, they can be instrumental in helping businesses assess the impact of digital transformation initiatives, identify opportunities for improvement and develop strategies for enhancing customer engagement.
News & Blog